College Application Timeline for Returning or Adult Students
College Application Timeline for Returning or Adult Students
Stuart Jenner / Shutterstock.com
---
Unlike high school students who may be planning for college throughout high school, returning or adult students may have less time to prepare for college admissions after making the decision to return to school. This section hosts a general college admissions timeline tailored to returning and adult students. Divided into seasons, it recommends actions you can take throughout the year to ensure you are a competitive applicant when it comes time to submit your application. Download this printable College Admissions Timeline if you prefer to have everything written down.
---
Explore the graphic below to get a general idea of your timeline. If you're looking for more detailed information or links to relevant articles, refer to the text below the graphic.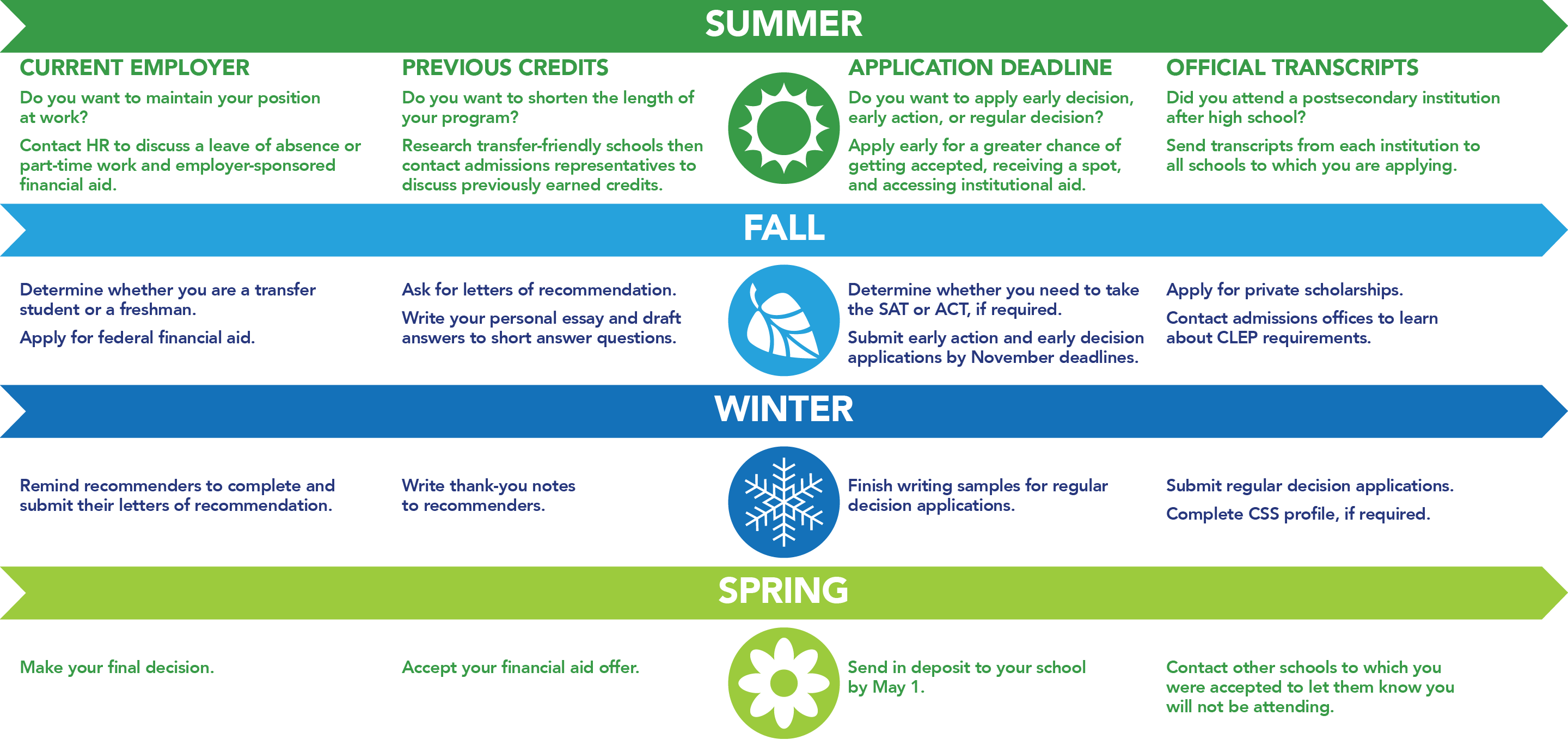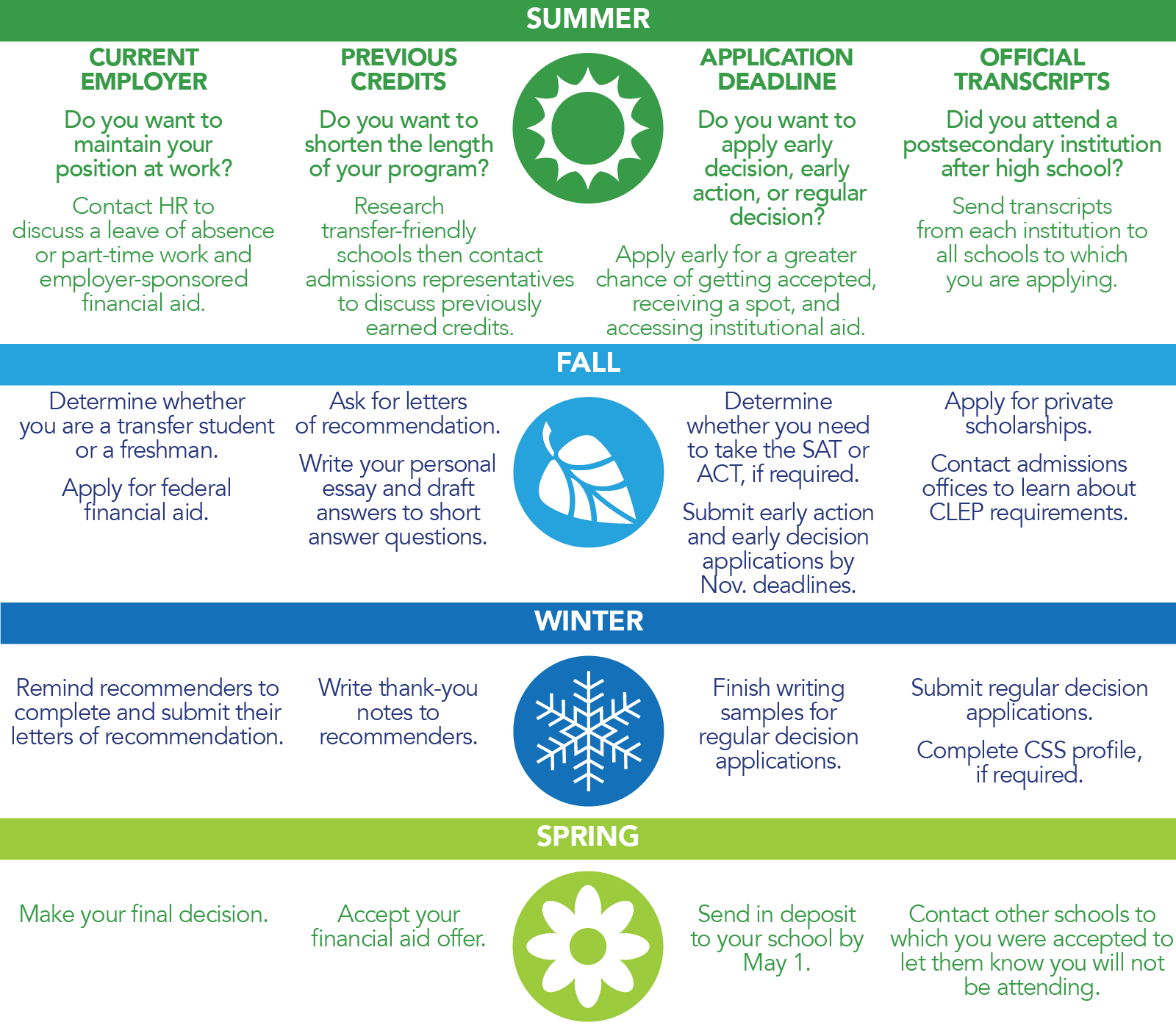 Summer:
Fall:
If you attended college after graduating from high school, you may have to apply as a transfer applicant. If this will be your first attempt at postsecondary education, you will apply as a freshman applicant. Check with your prospective institution to determine which application to submit.
Apply for federal financial aid. The FAFSA opens on October 1 each year.
Ask for letters of recommendation.

Your best bet for a great recommendation letter would be to ask an employer, a previous postsecondary professor, or a high school teacher (if you're not too far removed). Generally, you should choose someone who is intimately familiar with your desire to return to school, knows why you want to return, and knows your academic abilities.

Begin writing your personal essay and drafting your answers to short answer questions.
Register and take the SAT or the ACT if standardized test scores are required by your institution.

While SAT and ACT scores never expire, you may find that colleges are hesitant to accept scores over five years old since the tests change frequently.
If you decide to retake the SAT or ACT and are over the age of 21, you must bring a government-issued photo ID on test day (e.g., driver's license, passport, or military ID).
October is the last month you can take standardized tests if you want your scores to be associated with early admissions applications; the registration deadline for each test is generally in September.

Submit early action and early decision applications by their November deadlines.
Apply for private scholarships for adult students.
Register and take CLEP tests if you hope to earn college credit from previous life experiences. Not all schools accept CLEP results, however. Check with the admissions office at your prospective institution to learn about its requirements.
Winter:
Remind your recommenders to complete and submit their letters of recommendation if they haven't already.
Write thank-you notes to your recommenders.
Finish your writing samples for regular decision applications.
Complete and submit regular decision applications.
Complete the CSS Profile if it is required by your institution.
Spring:
Make your final decision.
Accept your financial aid offer.
Send a deposit to the school you will be attending by May 1.
Contact any other schools to which you were accepted and let them know you will not be attending.
Page last updated: 05/2019